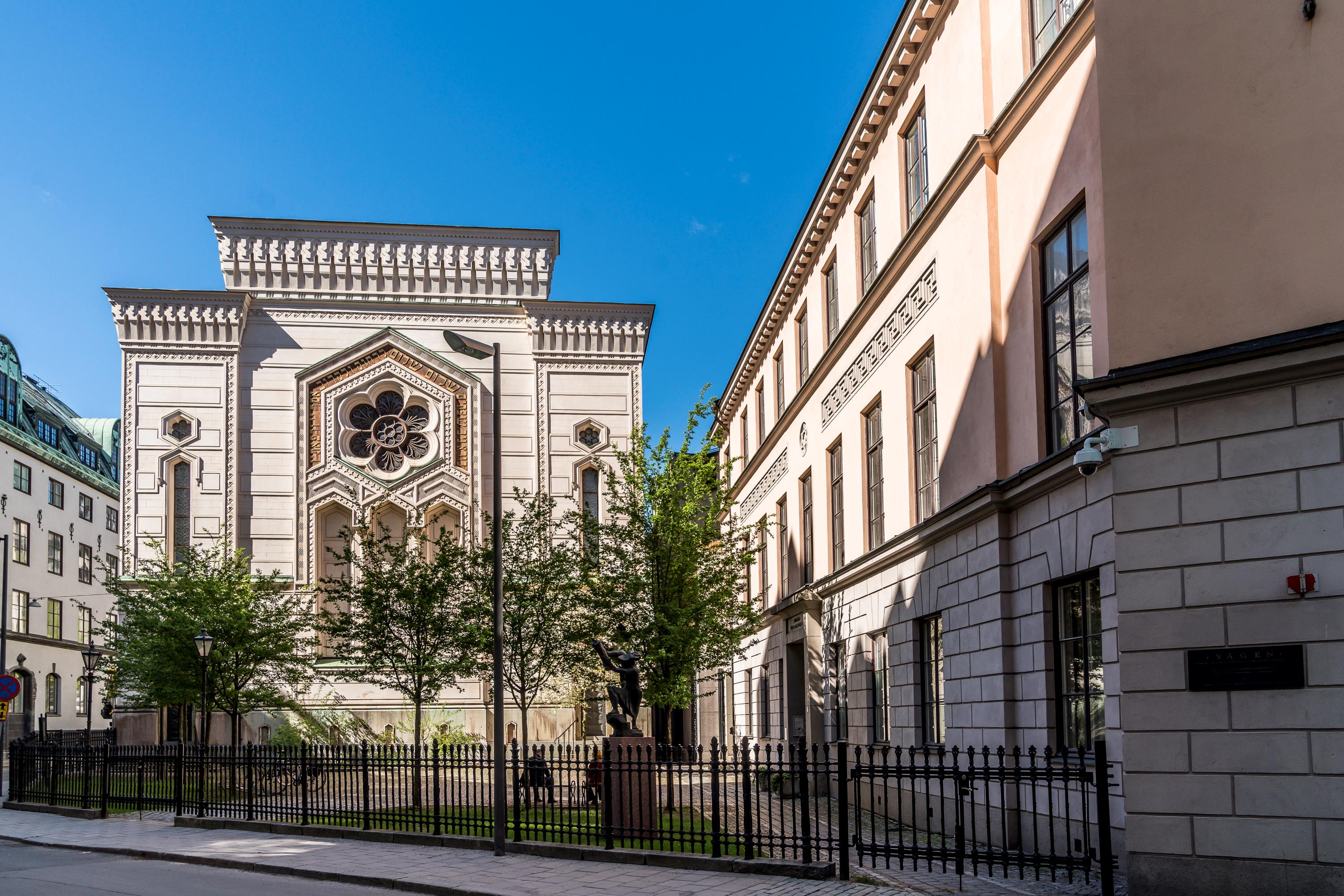 For English speakers
All guided tours and visits are canceled during the summer and fall of 2020 due to the Corona pandemic. 
We are happy to help you find your way in the Jewish Stockholm!
Due to security issues we are sorry to inform you that you have to register your visit in advance or join one of our scheduled guided tours of the Great synagogue. Please click on the link for "Guided tours"
If you wish to visit our services please register your visit by following the instructions in the link "visit a service".
We have collected some useful information about kosher places to eat and the Synagogues. 
For questions and information please contact our community office.