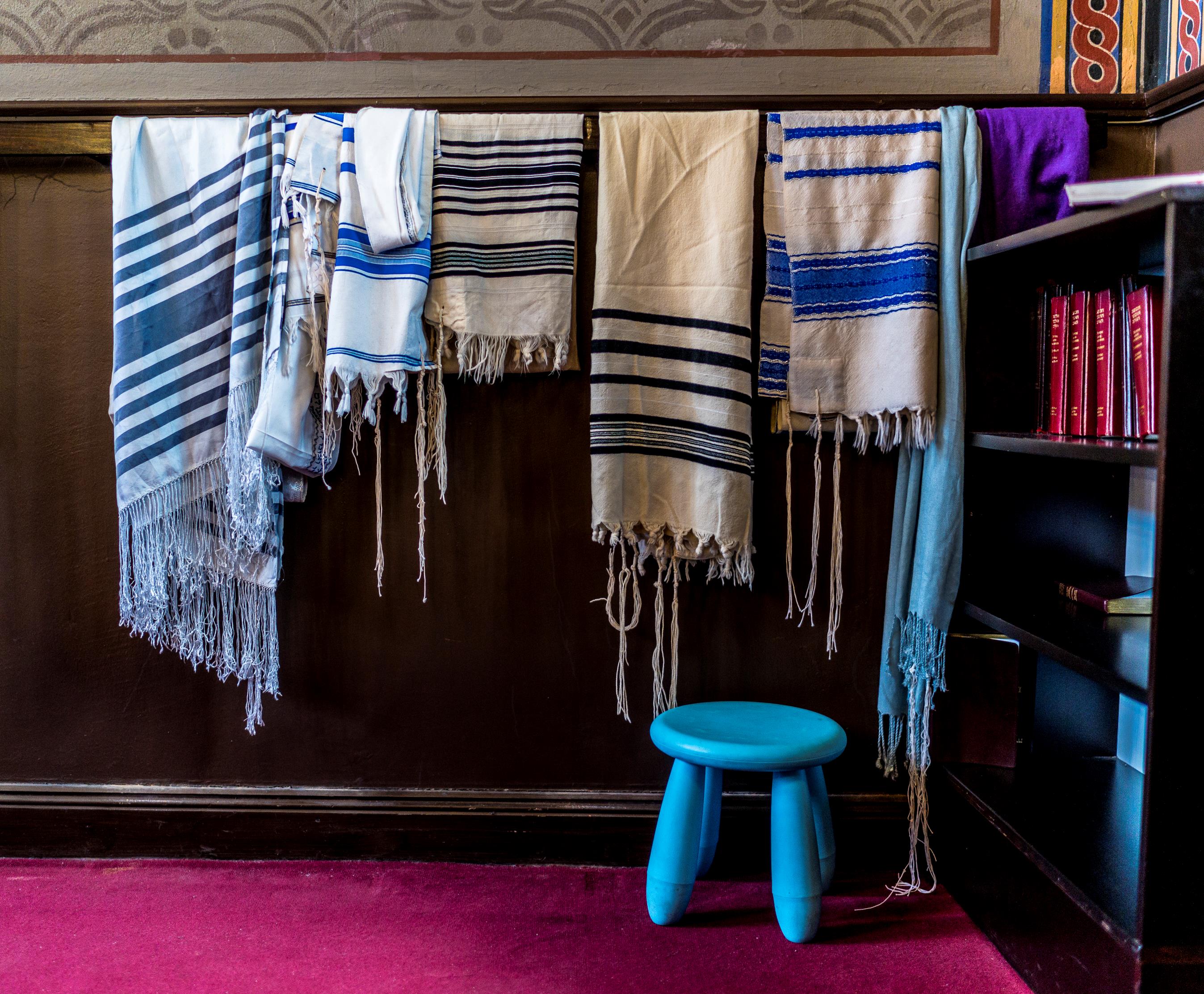 The Synagogues
The Great Synagogue of Stockholm (Masorti/Conservative)
The Great Synagogue of Stockholm at Wahrendorffgatan 3 B (next to the Community offices) is an official national historical building, built in 1870 in an "oriental" style, and seats 900 people.
Services are held:
Weekdays: Thursday: 8am
Kabbalat Shabbat and Yom Tov eve: 5.30 pm (from September - March), 6.30 pm (from April to September). For exact dates when times switch between 5.30 and 6.30, please consult the events calendar.
Shacharit Shabbat and Yom Tov: 9.15 am (kiddush is served after services in the adjacent social hall).
Read more here.
Adat Jeschurun (orthodox)
Adat Jisrael (orthodox)
Adat Jisrael is situated at Ragvaldsgatan 14C (near the Slussen underground station), in an18th century building, recently renovated and well worth visiting. The synagogue is more than a hundred and forty year old, and was long known as the "poylische minyan". Today it's that most active synagogue in Scandinavia, with daily Minyanim.
For information of daily services please look at http://adatjisrael.se/english-2//