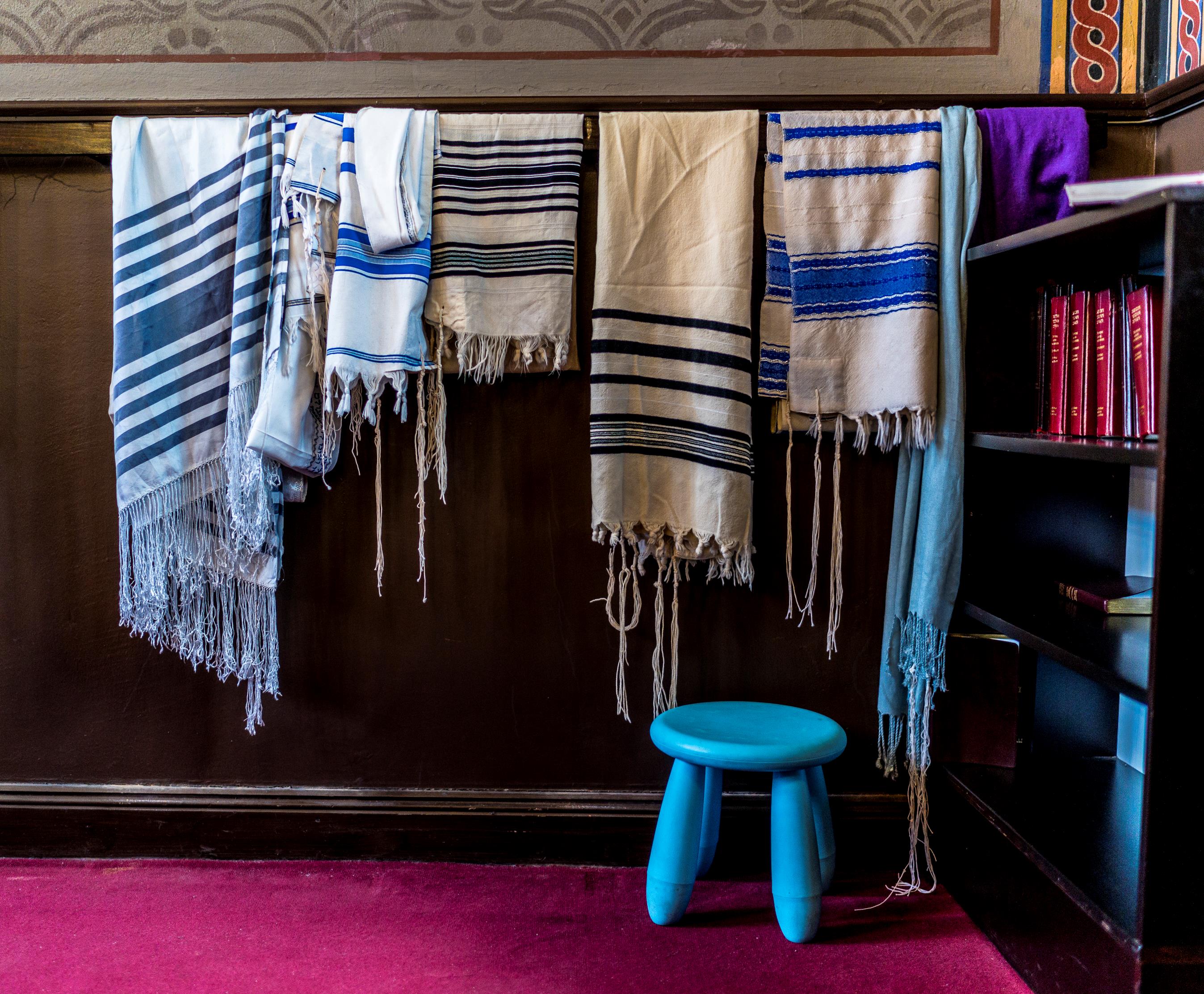 The Synagogues
The Great Synagogue of Stockholm (Masorti/Conservative)
The Great Synagogue of Stockholm at Wahrendorffgatan 3 B (next to the Community offices) is an official national historical building, built in 1870 in an "oriental" style, and seats 900 people.
The order of services is fairly traditional, the majority of the prayers are in Hebrew with some short sections (e.g. prayer for the welfare of the royal family and the government) in Swedish. We currently use siddur Lev Shalem on Friday nights and an abbreviated Swedish siddur on Shabbat and Yom Tov mornings (p'sukey d'zimra and birkot hashachar are abbreviated). We follow the triennial torah reading cycle and Kohen and Levi receive the first two aliyot. Both men and women are counted in the minyan, receive aliyot and sit together. 
Services are held:
Weekdays: Thursday: 8am
Kabbalat Shabbat and Yom Tov eve: 5.30 pm (approx. from September - March), 6.30 pm (approx from April to September). For exact dates when times switch between 5.30 and 6.30, please consult the events calendar.
Shabbat morning and Yom Tov morning: 9.15 am (kiddush is served after services in the adjacent social hall).
Rabbi: Ute Steyer
Hazzan: Yuval Hed
Read more here.
Adat Jeschurun (orthodox)
Adat Jisrael (orthodox)
Adat Jisrael is situated at Ragvaldsgatan 14C (near the Slussen underground station), in an18th century building, recently renovated and well worth visiting. The synagogue is more than a hundred and forty year old, and was long known as the "poylische minyan". Today it's that most active synagogue in Scandinavia, with daily Minyanim.
For information of daily services please look at http://adatjisrael.se/english-2/
Rabbi: Mattias Amster
Rabbanit: Esther Amster