The Great Synagogue is looking for a cantor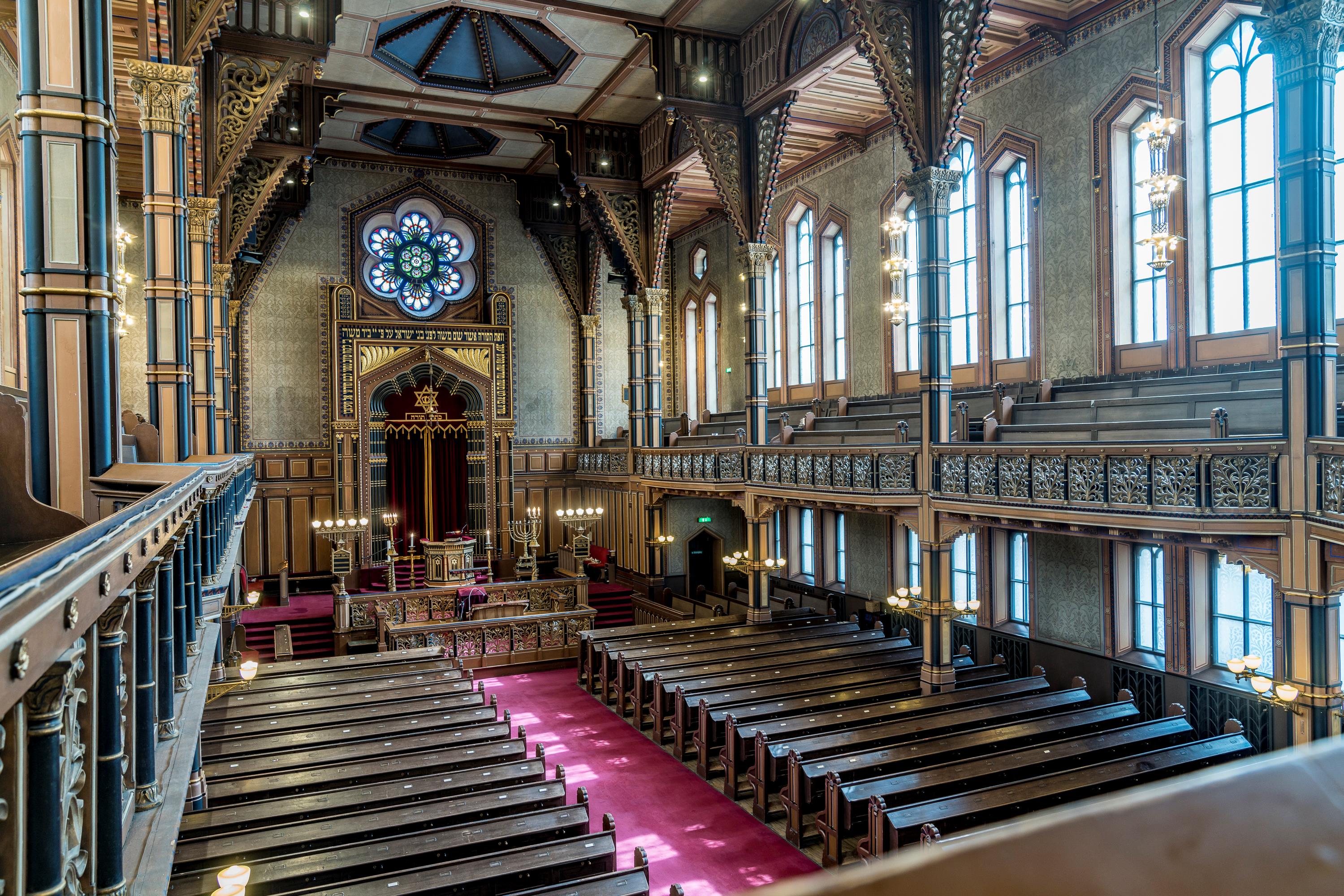 About usThe Jewish Community is a so called "Einheitsgemeinde" with approximately 4,300 members and is by far the largest Jewish community in Scandinavia. The community represents the entire spectrum of Jewish observance and identity. Key functions, such as Day School, summer camp, Old Age Home, Community centre, are open and available to all members regardless of religious affiliation. 
Job description cantorThe Jewish Community of Stockholm is looking for a fulltime cantor/educator for Great Synagogue of Stockholm (Masorti). The Great Synagogue of Stockholm is the largest synagogue in Sweden with high visibility in Swedish society. The Great Synagogue is the "flagship synagogue" of Stockholm and of Sweden. Stockholm is home of two smaller synagogues (orthodox) and one progressive prayer group and additional minyanim that meet more sporadically and on High Holidays.
The Great Synagogue is officially affiliated with Masorti movement. The rabbi and cantor will be working closely together. The cantor is expected to understand and to respect what Masorti Judaism stands for, as well as being respectful to other forms of Jewish observance and/or expressions of Jewish identity. He/she will act as a resource to all members of the Jewish community.
Specific tasks
Responsible for securing that weekly tefillot are held and run smoothly. The Great Synagogue currently has tefillot on shabbat and all chagim: kabbalat shabbat/maariv and shacharit/musaf), weekly morning minyan (currently on Thursdays only – but with a vision to offer weekday tefillot on other weekdays), High Holidays, and national holidays, such as Yom Hashoah, Yom Haatzmaot, etc. The cantor has the main responsibility to be the shaliach tzibur and to read torah (triennial cycle), haftarah, megillot, all with a high level of sufficiency and halakhic integrity.
The cantor is expected to actively encourage members of the congregation to participate in services and to take on leadership roles in the synagogue. He/she should be a resource for those interested in learning torah tropes, haftarah and to lead services.
He/she will have a central role in bnei mitzva training, according to the expectations and standards of the Great Synagogue. This involves teaching the bulk of bnei mitzvah students, as well as administrative tasks and to be the consultant and support for the small group of bnei mitzvah tutors. He/she will also function as the primary point of contact for parents. The cantor will work closely with the rabbi and the director of education.
The cantor is expected to conduct life cycle events, such as weddings, funerals, shiva visits, visiting the sick.
Organize events in the community, Jewish school and the old age home.
The cantor will lead the choir of the Great Synagogue.
Teach courses and shiurim for teenagers and adults in various fields of Jewish studies, e.g. Introduction to Judaism, Tefilla for beginners, congregational melodies to enhance tefillot, torah/haftarah and megillah trope and nusach shel tefillah.
The cantor is expected to open up his/her home and host people for Shabbat and other holidays, etc.
Participate in interfaith activities.
RequirementsEducation
Degree from a recognized cantorial training institution.
Other educational degrees are an additional asset.
Experience
Experience working as a cantor in a masorti community.
Teaching bnei mitzva students.
Other teaching experience.
Skills
Solid cantorial/liturgical skills.
Very good pedagogical skills.
Understanding of the cantor's role and willingness to engage in the life cycle events of the community and to give guidance and support.
Ability and willingness to visit the sick, comforting bereaved, conducting funerals, counselling, and spiritual guidance.
Ability to cooperate and include people from all walks of life.
 
It is required that the cantor has his/her permanent residence in Sweden. It is absolutely crucial for our future cantor to speak Swedish or to have the ability and willingness to learn Swedish within a reasonable time and to integrate into the life of the community and Swedish society at large.
ApplicationYou are welcome to contact Rabbi Ute Steyer, ute.steyer@jfst.se or +46 72 2929707, with any questions regarding the position. Please send the application to ute.steyer@jfst.se no later than February 28th 2020.