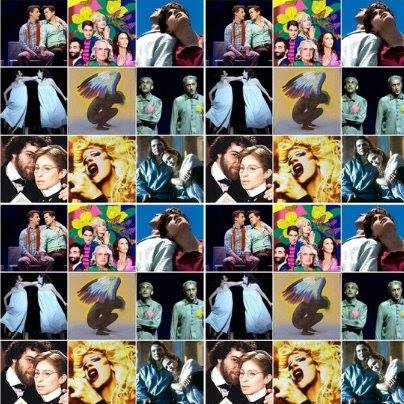 LGBTQ+ Jews in Film & TV by Stav Meishar
From "Angels in America" to "Transparent", from "Bent" to "Yentl", we will explore the intersection of Jewish identities and queer identities in film and television. Are these identities separate or influence each other? Do they stand in juxtaposition or do they complement each other? What does it mean for these characters to be Jewish AND Queer, and how does it shape their trajectories? We will watch excerpts from these works (may contain spoilers) and analyse these questions together using biblical, contemporary and academic texts.
Lecturer:
Stav Meishar is a theatre maker, multidisciplinary performer, academic researcher and educator, working across circus, theatre and contemporary performance. Born and raised in Israel and now based out of both Bristol UK and New York City, Stav has spent the past two decades performing on professional theater and circus stages; on the ground and in the air; in Hebrew, English and Yiddish; in works devised by herself and by others; all over Israel, America and Europe.

Stav is committed to pursuing the gestalt of circus, history, education, and social change. Her most recent project, The Escape Act: A Holocaust Memoir, is a one-woman show mixing puppetry, theatre and circus steeped in seven years of historical research. It is based on the true story of a Jewish acrobat who survived the Holocaust hiding at a German circus and examines questions of antisemitism and multigenerational-trauma. When Stav isn't performing she directs Dreamcoat Experience, the award-winning organization she founded, which uses Performing Arts as tools for teaching progressive Judaism. She also founded Petite Mort Productions, a performance company committed to developing original multidisciplinary works. A proud queer Jew, she answers to both she/her and they/them.
Deadline for registration 28th of February 
Arrangörer
Paideia folkhögskola, Paideia - The European Institute for Jewish Studies in Sweden and The Jewish Community in Stockholm.