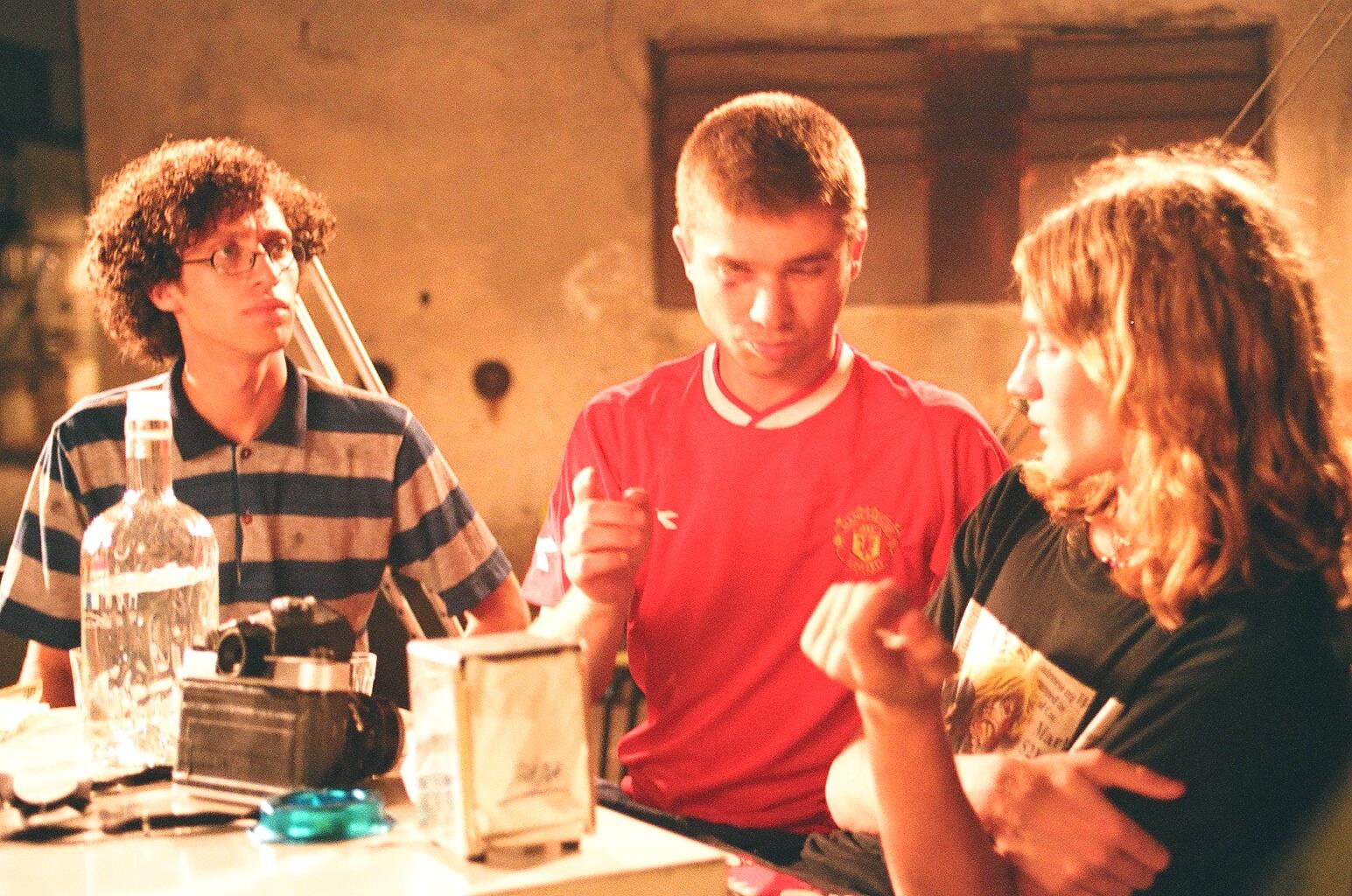 Kolnoa (Bio) – The Children of USSR
För att markera 30 år sedan Berlinmurens fall kommer vi under hösten att visa en filmserie i tre delar om den politiska förändringen som skedde i Israel. Den andra filmen i serien heter: Yaldei SSSR (The Children of USSR)
A Film by: Felix Gerchikov
(Israel, 2007, 96 Minutes, Color, Hebrew/Russian, English subtitles, Cast: Vladimir Freedman, Daniel Brook, Tamara Kleingun )
This is a story of a group of young Russian immigrants, headed by Slava. Slava and his friends, who are out of place, frustrated and alone in the harsh setting of a small desert town in southern Israel. Victor, an older immigrant who used to be a soccer coach, suggests they set up a soccer team to compete in the local tournament. The soccer field becomes their home away from home, the place where they can be themselves, and where they can prove their worth, to themselves, to each other, and most importantly – to the new world in which they find themselves. This is the story of a generation of immigrant children, in a land of immigrants -  they are the newcomers, the misfits who are thrown, with no say in the matter, into a situation in which they have to recreate themselves from scratch.
Awards, festivals & screenings
• Mizel Museum, Denver
• Vienna Jewish Film Festival
Text taken from:  http://www.israelifilms.co.il/The-Children-of-USSR.html
Obligatory registration till November 1 (exact address will be communicated after registration) here.
Free entrance.


Plats
Centrala Stockholm, plats meddelas vid anmälan
Arrangörer
The program is organized by Paideia folkhögskola, Paideia - The European Institute for Jewish Studies in Sweden, Jewish Community in Stockholm, Embassy of Israel Stockholm and Bajit.