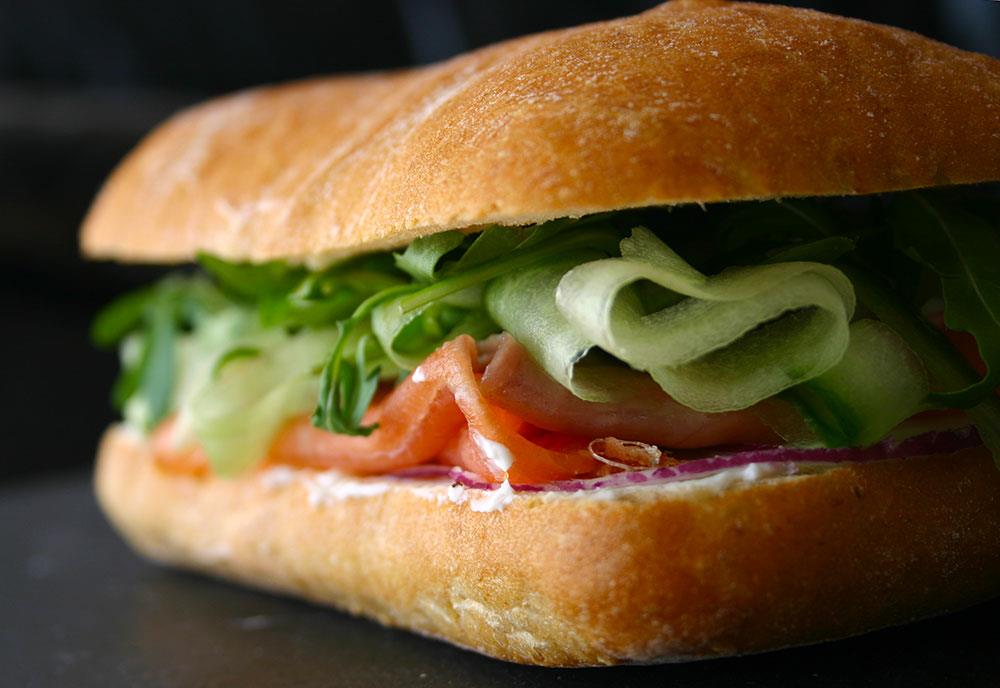 Kosher
Kosherian, in Bajit
Kosher food and meals – meals only by preorder-delivery within Stockholm. 
Kosher meals, coffe, tea, pastry
Bajitkaffe.business.site
Mail: bajitkaffe@gmail.com
Phone: +4670-712 84 92, +4670-783 38 99
Opening hours:
In the summer Café Bajit is open Mondays and Thursdays: 11:00-14:00. The rest of the days we are open to reservations, see contact detail above. From August 12th we will be open Monday - Thursdays: 07:30-18:00. We also offer catering for groups, delivery to hotels, breakfast, lunch, dinner and preorder for take away.
The Jewish old age home Kosher meals, only by preorder.
Phone +46 8 6007243
Order latest two hours before visit, for Shabbat latest Thursday 4 pm.
Miriam´s catering
Only by preorder, open to 20.00.
Chabad Stockholm
Only by preorder, own certificate.
The following restaurants have no hashgasha but the ingredients have been checked by the traditional rabbi, rav Amram Maccabi:
Hermans
Hermans Vegetarian Restaurant and Garden Café.
hermans.se/ email info@hermans.se, phone +46 8 643 9 480
Please note that sallads containing wine vinegar are not kosher.
Ask the chef for information.
Levantine Kitchen
Please note that food cantaining cheese and/or wines are not kosher. Ask the chef for informaiton.
Fabrique
Several places in Stockholm
Coffee shop bread and pastry.
fabrique.se/butiker/
Please note: Olive bread and bread with cheese NOT KOSHER
Saffransbröd NOT KOSHER
Vivels
Several places in Stockholm
Coffee shop bread, cakes and pastry.
vivels.se/category/brodbodar-cafeer/, vivels.se/kontaktuppgifter/
Please note: bread only bread without cheese are kosher.
pastry marzipan only white and green kosher.
cakes (in swedish tårta) only following kosher:
Princess, Frukt, Grädd/blåbär, Grädd/hallon, Grädd/jordgubb, Kivi, Moccagrädde, Chokladgrädde, Schwarzwald, Othello, Moccamaräng, Chokladmaräng, Oscar, Citronfromage, Päronfromage, Jordgubb m mandel, Hallon m mandel, Blåbär m mandel, Margareta, Sacher.
Judiska Församlingen Malmö
Telephone: +46 40 611 84 60 or +46 40 611 88 60
Telephone hours: Tuesday through Thursday 12 to 2 PM
The office is closed July 2 through August 2
If you want to visit the shabbat service in Malmö Synagogue send a request ahead of Shabbat with a copy of passport to security@jssmalmo.se. During the month of July we need your request 7 workdays ahead. At other times we need it 3 workdays ahead of Shabbat. The office is closed on Jewish festivals.
The Jewish Community in Malmö provides kosher food at ICA Malmborgs
Address; Linnégatan 48, Malmö
This Ica supermarket provides kosher food is in a corner with a sign Kosher delikatesser.
phone +46 40 36 36 60
Judiska Församlingen i Göteborg (Gothenburg)
Kosher shop.
Regular shops in Sweden
The following products have been checked and approved by an traditional rabbi. In general regular plain milk products like yogurt, milk, butter are checked and allowed. Breads: Pågen, Vivels, – dairy and parve. Smoked salmon, Philadelphia Cream Cheese allowed. Kosher wine can be purchased at Systembolaget, the state-run wine stores.
You can find the Kosher app here.